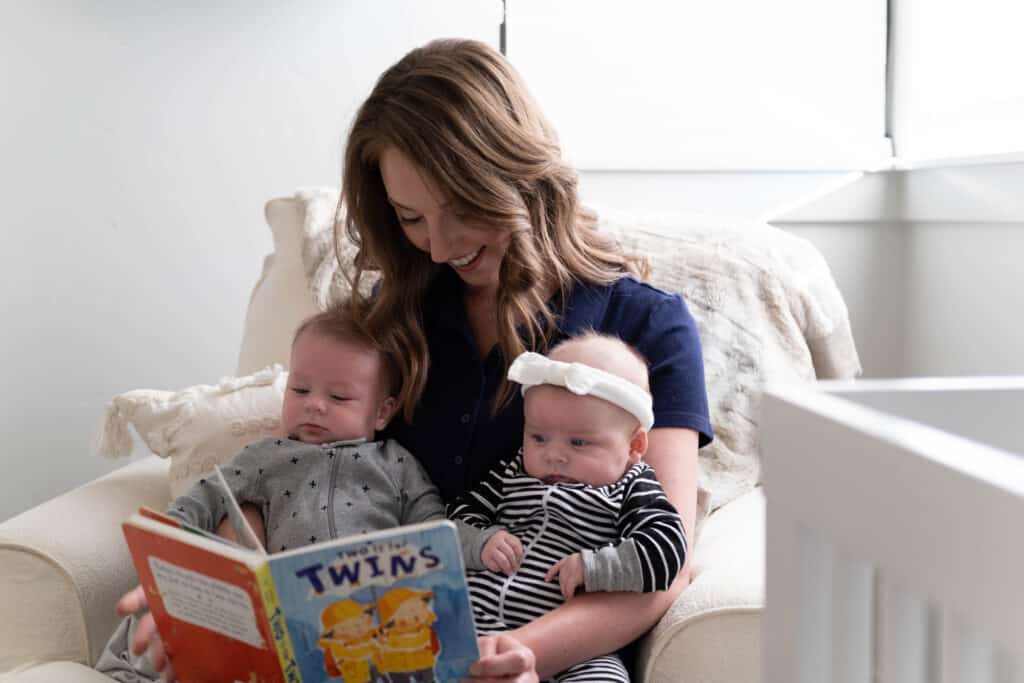 Welcoming a baby into the world is one of the most life changing and altering events a couple will ever experience. Few others will come close. Many transitions take place and as parents and siblings navigate their new roles, a lot of trial and error, as well as give and take occurs.
Today, I wanted to focus on why it is so important to resume date nights after the birth of a baby. It may not seem like much, but those few hours away, where the two of you can connect one on one, are crucial to the long term sustainability of your relationship. 
Top 3 Reasons to Resume Date Nights ASAP
Balance
Babies are amazing and wonderful and absolutely pure delight. However, they will cause changes to your life in ways you couldn't have imagined, prior to their arrival. Sleeping, eating, household chores, caring for pets and older siblings, time with friends and self care– everything gets disrupted for a period of time.
Something we evaluate for and encourage with each family we work with, is how to help get the family unit back to a state of normalcy and balance as soon as possible. If there is no focus in this area, a family can remain unbalanced for many years after the birth of a child.
Having dedicated time with your partner, helps to facilitate rebalancing. Try not to make this process too involved or think too much about it. A few hours away every couple of weeks doing something you both enjoy, is perfect. Simple things like; going for a hike, dinner or lunch out, seeing a movie or going shopping. It's not about what you do, rather that you do something together, without your child.
Trusted Caregivers
Dedicated time away from your baby will require you to enlist the help of some trusted caregivers. This is a big one for many parents as it's common these days for extended family to be thousands of miles away. This means that new parents need to outsource help and rely on people they may not prefer, to trust and care for their new bundle of joy.
I cannot stress this enough, please, please, please, find a few people you can trust to care for your little one. You need to do this for your own sanity as well as for the health of your family. I would suggest you start within your circle of contacts. Do you have a friend or two with other littles that will help out? Does someone you know have a young adult they recommend or trust? Ask around for resources.
Be as particular as you would like, with anyone you consider, and screen heavily. They will be caring for your most important asset. Someone with many years of experience caring for newborns and young children, as well as being certified in infant/child CPR and first aid, is preferred. Providers that are experienced will cost more than a novice babysitter, but the peace of mind they bring outweighs that cost for most parents.
The other benefit of having a few people you can rely on to help, is that your baby will get used to multiple people working with them and as a result, less challenges are likely transferring between them.
The Daily Grind
Caring for a newborn is often something easily described as wash, rinse and repeat. Meaning that babies need to eat, then play a little, then sleep.  Add in diaper changes and some spit up, this is the process, day in and day out, for the first few months of life.
For a stay at home parent, this can become really monotonous as there aren't many breaks. This is especially true if healthy sleep habits aren't on board yet because so much time is spent helping the baby to sleep.
Having scheduled date nights or even something the primary caregiver likes to do for self care, will help to provide relief and a much needed break to new parents "in the thick" of caring for their newborn.
Resuming date nights and having dedicated time with your spouse is crucial after the birth of a baby. We understand that it can be hard and challenging to trust "just anyone" to care for him or her.
If you are nervous about enlisting the help of a caregiver for your newborn and would like our assistance, we would love to help. We can either help you locate someone or train someone you have already found. We offer grandparent or friend training and often work with nannies the family has found on their own.
www.TheEarlyWeeks.com or contact us HERE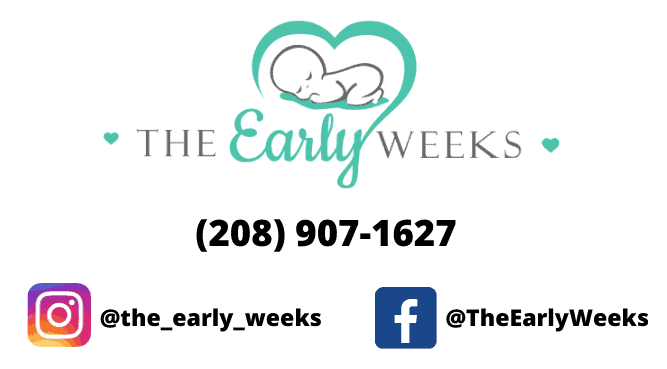 The content contained in this blog is for informational and educational purposes only. It is not intended as medical advice or to replace the advice of any medical professional. It is based on our opinions and experience working with newborns and their families. Other's opinions may vary. It does not represent the views of any affiliated organizations. The reader understands that the term "Babynurse" is often a word used to describe a newborn caregiver. However, unless otherwise disclosed, we are not licensed nurses in any state. By reading and/or utilizing any information or suggestions contained in this blog, the reader acknowledges that we are not medical professionals and agrees to and waives any claim, known or unknown, past, present or future. This blog may contain affiliate links.
© 2021 Bishop Enterprises, LLC All Rights Reserved