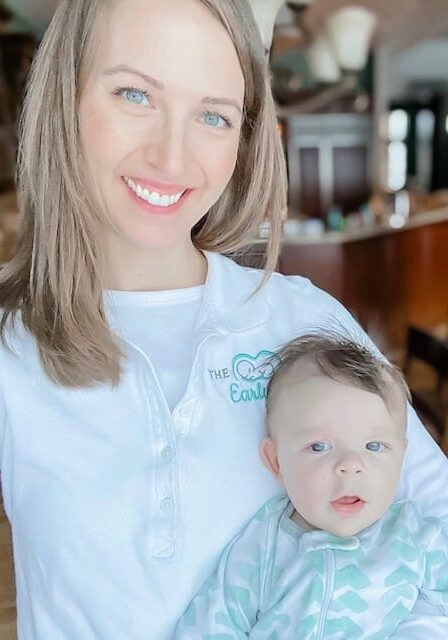 Advanced Newborn Care Specialist
Infant/Pediatric Sleep Consultant
Postpartum Doula
15,000+ hours exclusively with infants/young babies & over 200 families personally served
25 years experience
Hi, I'm Katie!
For as long as I can remember children have been a cornerstone of my life. As a child, I begged for a younger sibling, but nonetheless, remained the youngest of four. I've loved babies my entire life and I knew it inherently at a very young age. I understand them and am drawn to them like a magnet!
In 2014, one of my nanny families welcomed twins. I lived with them 24-hours per day for 6 weeks and saw first-hand the struggles they faced. It was this experience that changed my life forever. From that point forward, my calling in life became very clear. A new journey began, and I've never looked back.
The Early Weeks was born out of the realization that new parents face many challenges on their journey into parenthood, but it doesn't have to be this way. I knew from that first experience that there was a better solution to guide parents. When the needs of education, sleep and support are met, the outcome for new families is much more positive. The Early Weeks and months can then become a happier, stress free celebration, rather than a sleep deprived event.
I love supporting new families and I love being a voice for littles all over the world. I will help you understand what your baby or young child needs and how to optimize sleep for your whole family. I will help set you up on the path to success and identify and help you remove any struggles completely.
I am here for you. I am listening.
Katie