Most of us have heard about chiropractors and you may have even been to one recently, however, did you know that there are many chiropractors that specialize in pediatric patients? Pediatric chiropractor treatment is growing in popularity at an enormous rate these days, mostly due to the profession being more widely accepted in popular culture as a whole, but also because of the ever emerging benefits that children can get through this treatment.
It's an exciting time to see this growing and evolving profession spreading like wildfire before our very eyes, and we get to reap the benefits! In today's post, we're going to go over some of the benefits of pediatric chiropractic therapy for your child. If you have any questions about this subject or experiences in this area, we'd love to hear from you! Please send us a message or sound off in the comments below.
What Is A Pediatric Chiropractor?
Simply put, they are typically a "regular" chiropractor who has undergone intensive training on how to treat and care for body types of all ages, especially young children, including infants as young as a few days old. They are well versed in therapies that are able to help your child with a number of different issues through VERY gentle skeletal muscular manipulation.
What Issues Can A Pediatric Chiropractor Help My Child With?
So much of how our body operates and thrives is connected to our skeletal muscles and bone alignment, especially that of the spinal column. The practice of pediatric chiropractic involves adjusting the bones and muscles around the body, especially around the spine which, when misaligned, can cause your child discomfort, stiffness, or even pain which can negatively impact sleep. Here are some other things that an adjustment can possibly help with:
More restful and longer sleep periods due to fixing of a spinal subluxation (as mentioned above).

Improved feeding sessions and longer feeding sessions.

Improved digestion and overall food processing.

Fixing a LES valve in the child's digestive tract that can get stuck open which causes frequent reflux and other digestion related issues.

Increased brain development by allowing more oxygenated blood flow to the brain and throughout the spine.

Increased immune system response.

And so much more!
Make Sure It's Right For You
Having a chiropractic adjustment is a personal choice that you and your family must tackle together. There are a lot of things to consider including risks and financial costs since a lot of these therapy sessions are not covered by insurance. The best thing is to do what feels right for your children. In our practice here at The Early Weeks, we have seen great successes with Pediatric Chiropractic from our trusted relationships with providers in the local area.
In Conclusion
Finding the right chiropractor for your child is no easy task and it's up to every parent to decide if that is the right course of action for their child. We hope these tips have helped you along your journey. If you have any questions about helping your baby to sleep better, finding adequate and professional newborn care help, or about locating a Pediatric Chiropractor in your area, please reach out to us HERE. We are experts in all things baby and sleep and would love to help!
If you have questions about your child, please don't hesitate to contact us. We would love to help. Please reach out to us here! We always look forward to hearing from you.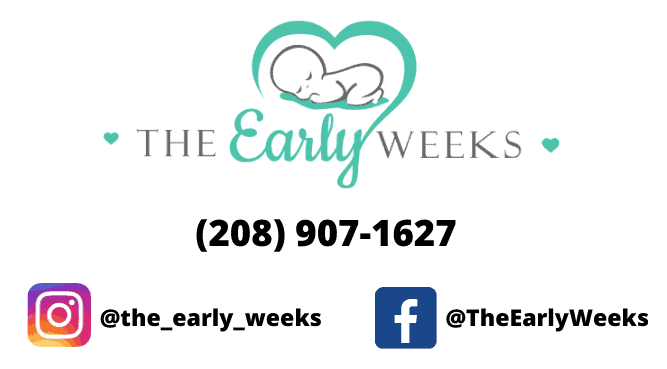 The content contained in this blog is for informational and educational purposes only. It is not intended as medical advice or to replace the advice of any medical professional. It is based on our opinions and experience working with newborns and their families. Other's opinions may vary. It does not represent the views of any affiliated organizations. The reader understands that the term "Babynurse" is often a word used to describe a newborn caregiver. However, unless otherwise disclosed, we are not licensed nurses in any state. By reading and/or utilizing any information or suggestions contained in this blog, the reader acknowledges that we are not medical professionals and agrees to and waives any claim, known or unknown, past, present or future. This blog may contain affiliate links.
© 2022 Bishop Enterprises, LLC All Rights Reserved