If your baby has a tongue tie or lip tie it can impact many areas of your baby's daily routine. In today's article, we're going to explore what these areas typically are and how you can both recognize the signs of a potential lip or tongue tie and how you can get your child on the road to recovery. 
Impacts Of Tongue And Lip Tie
One unexpected area that a tongue or lip tie can impact, is a child's sleep. In the case of overnight sleep, this can be greatly impacted, if the baby is not getting enough food throughout the day. This lack of food during daytime hours is generally happening because the baby is not able to properly transfer milk at the breast and get a full feed.
A child with tongue tie can also be impacted in other areas as well such as slow weight gain and even weight loss. 
Signs To Look For To Ask Your Doctor If Your Child May Have A Tongue Or Lip Tie
Outside of sleep difficulties, here are some other things you should be looking out for if you suspect your child may suffer from a lip tie:
Frequent open mouthed breathing

Milk coating on the center of their tongue

Lip blisters

Torticollis (aka wryneck, is a twisting of the neck that causes the head to rotate and tilt at an odd angle.)

Plagiocephaly (aka flattened portions of the baby's skull due to sleeping only in a certain position)

Sleep issues
Signs In Nursing Mothers That A Tongue Tie May Be Present
Here's what to look for:
Nipple damage and soreness

Pain when feeding

Clogged ducts

Mastitis

Reduced or poor milk supply 
Why Is It Important To Address Tongue and Lip Ties?
Outside of the issues listed above, it's important to get something like this fixed because tongue function has resonating impacts on many aspects of facial development like facial shape, jaw, airway, and nose development. A tie can also affect how your child's teeth my need to be treated by a dentist or orthodontist later in life. A little investment now can pay huge dividends in the future! 
What Steps To Take In Order To Get It Fixed?
It is VERY important to see a diagnostic provider that is highly trained and specialized in tongue and lip ties. This is usually a Pediatric Dentist, Pediatric ENT, IBCLC, and sometimes your preferred Pediatrician (pediatrician's don't always have much training in this area). 
Before You Go
Dealing with a possible tongue or lip tie can be difficult. We are happy to help. Just contact us and we can go over your options and help you find the best path for your little one. We hope these tips have helped you along your journey. If you have any questions about helping your baby to sleep better, or about your baby in general, please reach out to us HERE. We are experts in all things baby and sleep and would love to help!
If you have questions about your child, please don't hesitate to contact us. We would love to help. Please reach out to us here! We always look forward to hearing from you.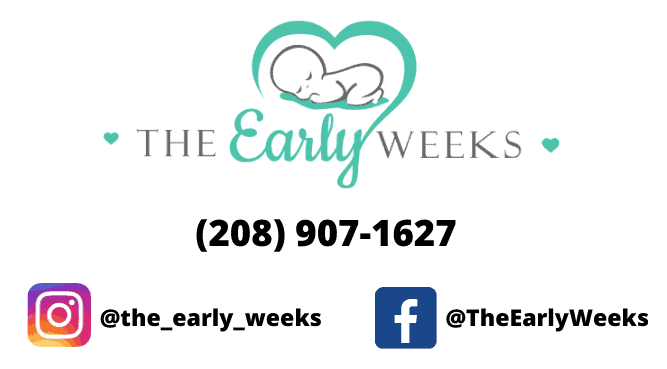 The content contained in this blog is for informational and educational purposes only. It is not intended as medical advice or to replace the advice of any medical professional. It is based on our opinions and experience working with newborns and their families. Other's opinions may vary. It does not represent the views of any affiliated organizations. The reader understands that the term "Babynurse" is often a word used to describe a newborn caregiver. However, unless otherwise disclosed, we are not licensed nurses in any state. By reading and/or utilizing any information or suggestions contained in this blog, the reader acknowledges that we are not medical professionals and agrees to and waives any claim, known or unknown, past, present or future. This blog may contain affiliate links.
© 2022 Bishop Enterprises, LLC All Rights Reserved