For local friends and family, supporting new parents after the birth of a baby is a little easier. You may offer to drop off dinner, take an older sibling out for a play date or pick up a few items at the grocery store. But friends and family out of state don't have this luxury. As a Newborn Care Specialist and Postpartum Doula, the question I get on a regular basis is this. What is the best way I can help? Or, What can I tell my friends and family that want to help?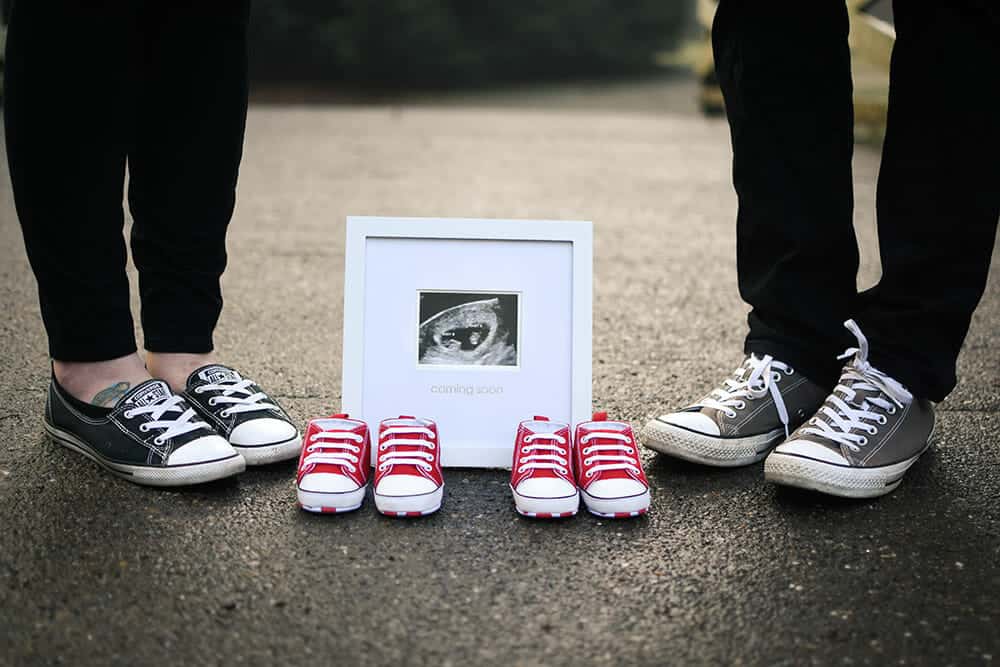 Long Distance Postpartum Support
Bottom line, the postpartum family needs support and relief from everyday tasks. There are so many things you can do to help. The goal being to lighten the load and relieve external stressors for the new family.  Below are a 10 ways to provide long distance postpartum support to a new family.
Ask the new family how they can be most helpful. If you are the expectant or new parents, be prepared with a list of things long distance friends and family can do to help.
Hire a house cleaner.
Order meals and have them delivered. Make sure to know food preferences.
Set up and coordinate a meal train. Make sure to know food preferences.
Have necessities shipped to their house. Diapers, toilet paper, snacks for the breastfeeding mother, pantry items. All the basics.
Think of older siblings. Send them activities that will help entertain them. Coordinate a play date.
Pay for a dog walker or doggie day care the first several months postpartum. Fur babies need attention just like children. Helping to relieve their energy will in turn relieve stress on the new family.
Hire an assistant, postpartum doula, or mother's helper to do the grocery shopping or laundry.
Hire night help. Preferably a Newborn Care Specialist or someone very skilled in newborn care. Sleep deprivation is one of the hardest aspects of becoming a new parent. I hear it all the time. Minimizing some of the sleep loss is incredibly helpful.
Gift money. You can purchase gift cards, or contribute money to fund some of the items above. If you want to gift money for a certain form of support, but think the family may try to save the funds for something else and tough it out, hire and pay the provider directly.
Feel Good About Your Gift
Unless you know the new family really needs a specific baby item, I would highly suggest contributing in one of the ways above. Most families receive far too many baby clothes, blankets and baths. Many of these aren't returnable and the item goes unused. It may not seem like much, but those $50 swaddles add up. Try to gift the long distance postpartum family something you know they need or want. You will feel better about the money you gifted and the new parents will be better able to bond with their new baby and get the rest they need.
Want to provide long distance support to new or expectant parents? We can help. Please contact us here.

The content contained in this blog is for informational and educational purposes only. It is not intended as medical advice or to replace the advice of any medical professional. It is based on our opinions and experience working with newborns and their families. Other's opinions may vary. It does not represent the views of any affiliated organizations. The reader understands that term "Babynurse" is often a word used to describe a newborn caregiver. However, unless otherwise disclosed, we are not licensed nurses in any state. By reading and/or utilizing any information or suggestions contained in this blog, the reader acknowledges that we are not medical professionals and agrees to and waives any claim, known or unknown, past, present or future.
© 2019 Bishop Enterprises, LLC All Rights Reserved