So your little one is finally sleeping through the night (HOORAY!), but they are waking up in the early morning hours soaking wet, with a full diaper. 
While this isn't an emergent issue, it's usually a bit annoying for many families because it creates more laundry (daily) and often causes babies, and their parents. to wake earlier than they normally would. Which, is often not desired.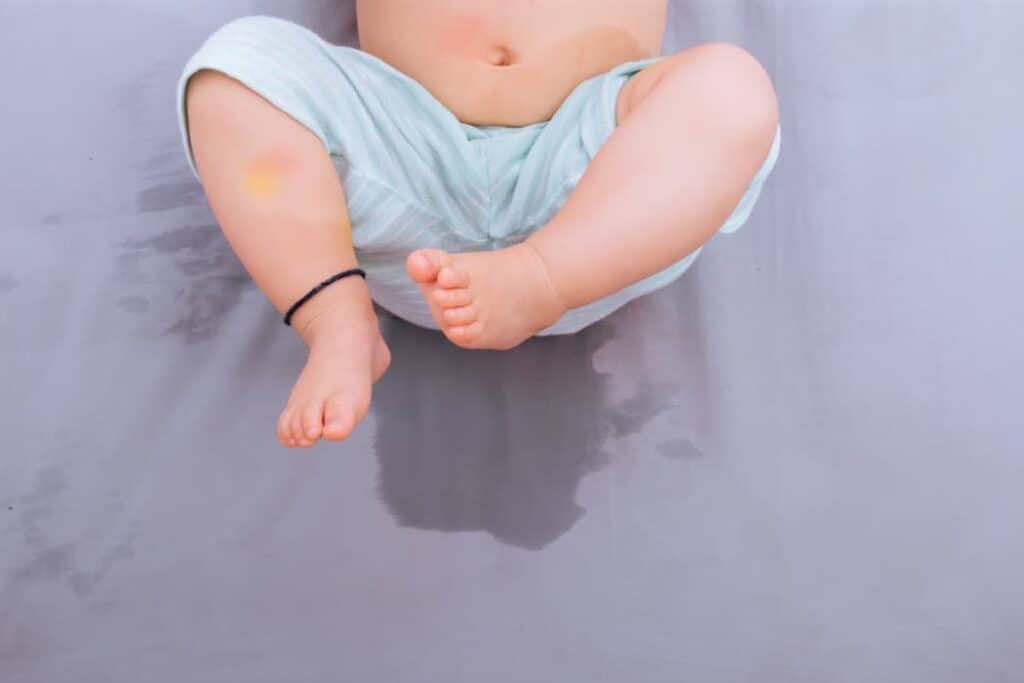 How to Prevent Baby From Peeing Through Their Diaper
Here are a few tips and tricks to try:
Double diaper your little one. Usually their current diaper size first and a larger size over top.
Turn the diaper around. Back in the front.
Use an overnight diaper. These start at size 3 and are labeled "Overnight diapers".
Purchase a super absorbent diaper. Andy Pandy is great as well as Coterie. If you can, call Coterie and ask if they can send you samples to try. My current client just did this. I love Andy Pandy as an option for some babies because their sizing falls inbetween most major brands. Current little one is 18 lbs and fits a size medium perfectly.
Use an insert. Sposie is a popular brand. Fold over the top ⅓ of the insert and place it just below the waist band in the diaper. This is similar to using a panty liner or pad and provides extra absorbency.
Make sure to cover your bases. The waistband on the diaper must be snug and the back of the diaper as well as the leg holes need to be "untucked".
Point the penis DOWN when diapering. For obvious reasons! Most leaking is coming from out to the top of the diaper.
Try multiple different diaper brands. Babies have different shapes and some diapers will fit your little one better than others.
It's worth noting that it's much more common for little boys to pee through their diapers vs little girls. It's the way the penis is pointing and the force in the urine stream. Additionally, tummy sleepers are more prone to this challenge as well.
Do any of you mom's or dad's have additional suggestions? What technique or combination of things worked for your baby?!? Please comment below!
www.TheEarlyWeeks.com or contact us HERE.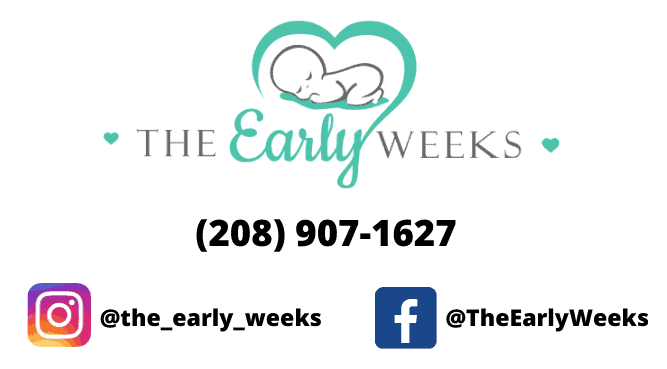 The content contained in this blog is for informational and educational purposes only. It is not intended as medical advice or to replace the advice of any medical professional. It is based on our opinions and experience working with newborns and their families. Other's opinions may vary. It does not represent the views of any affiliated organizations. The reader understands that the term "Babynurse" is often a word used to describe a newborn caregiver. However, unless otherwise disclosed, we are not licensed nurses in any state. By reading and/or utilizing any information or suggestions contained in this blog, the reader acknowledges that we are not medical professionals and agrees to and waives any claim, known or unknown, past, present or future. This blog may contain affiliate links.
© 2021 Bishop Enterprises, LLC All Rights Reserved