Recently, I had the privilege of working with a struggling new mom. Immediately upon my arrival, I noticed the dark circles under her eyes and that of her accompanying 3.5 month old.
She had reached out to me about 8 weeks prior at the recommendation of a mutual friend. We chatted then, but she held off having me meet with her for a variety of reasons. During our second chat, I asked her how everything was going. "I'm struggling. Things are getting worse. He's not sleeping, never seems content and I'm getting physically ill because I'm so tired."
We agreed it would be best for me to meet with her. It was a very enlightening visit to say the least. During my time with her, we discovered he was getting only a fraction of what he needed to eat during the day. This was hard for the mother to know, because he was exclusively breast fed. There was not enough milk for him to access.  I made some referrals and we got to work.
Without going into all the details of what was discussed and recommended, I wanted the point of this blog post to be about trusting your intuition and gut as a new parent. It is my plea to you!
This new mom had seen her provider a number of times, explaining that her baby never seemed content. The provider doing their best, doesn't think much of it, or doesn't know how to help. This baby's weight was adequate (not stellar), but he was falling off the curve, despite the 1/2 pound week, on average gain. What wasn't paid attention to was the fact that this mom was feeding the baby every 30 minutes to 1 hour for months on end. Huge red flag.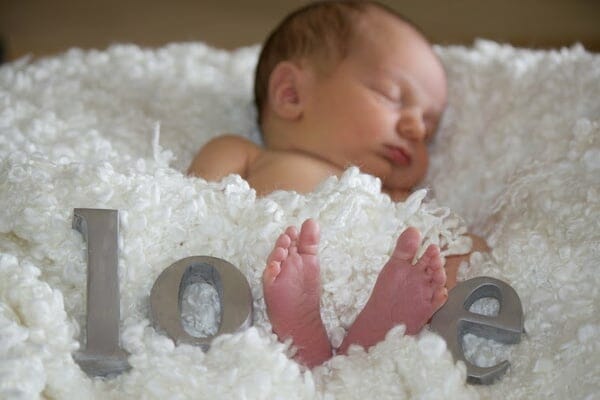 We are here for you
To all the moms and families out there, please read this carefully and more than once. I HEAR YOU. I'M LISTENING. IF YOU FEEL LIKE SOMETHING ISN'T RIGHT, DON'T WAIT TO CONTACT ME. THINGS WILL LIKELY NOT IMPROVE IF THEY HAVEN'T ALREADY. I WANT TO HELP. PLEASE, LET ME.
I love my job. I am passionate about helping new families, It makes me so happy! In 95% of the cases, I will help you uncover the root cause of the problems you are facing. Please don't hesitate to reach out. There is no need to struggle. I am here for you and will tell you if the information you are receiving is legit. 
Success
I followed up with my client the the next day, asking how her night went, and this was her reply: "It went way better! We got really close to the times you said; 10,1,4. Woke at 6:30 and seemed to eat a bunch. He was up for the day at 7:30. I had multiple longer stretches of sleep and feel great! He would occasionally fuss, but like tiny, tiny, fussing at night, and then go back to sleep. Naps today seem to be going well also. Overall, everything is going so well and I am so, so thankful you came yesterday!"
The next day I received the following text: "He did another couple of 3 hour stretches last night. I've laid him down awake a few times and he did great. I too, slept much better and am starting to feel like a person again!"
Please don't hesitate to reach out. 208-907-1627 OR Katie@TheEarlyWeeks.com.
Much love, your Boise Newborn Care Specialist, Infant Sleep Consultant, New Parent and Infant Advocate and Postpartum Doula 🙂
The content contained in this blog is for informational and educational purposes only. It is not intended as medical advice or to replace the advice of any medical professional. It is based on our opinions and experience working with newborns and their families. Other's opinions may vary. It does not represent the views of any affiliated organizations. The reader understands that term "Babynurse" is often a word used to describe a newborn caregiver. However, unless otherwise disclosed, we are not licensed nurses in any state. By reading and/or utilizing any information or suggestions contained in this blog, the reader acknowledges that we are not medical professionals and agrees to and waives any claim, known or unknown, past, present or future.
© 2018 Bishop Enterprises, LLC All Rights Reserved