It's hard to believe Christmas is already here and 2018 is coming to an end. It's been a great year and we are excited for what 2019 will bring!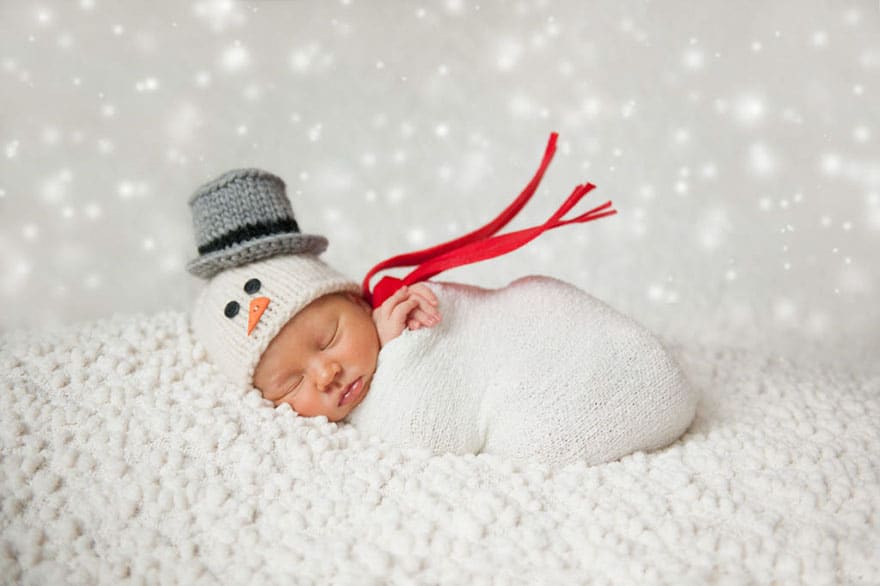 As everyone is getting ready to celebrate with their loved ones, we thought it may be helpful to put together a few tips on enjoying the holidays with with your newborn.  
Don't over do it. Pick a few functions or gatherings to attend and call it good. New parents need to be protective of their schedules and prioritize sleep and bonding with their baby.
Cash in your new baby card. Allow friends and family to cook for you and host gatherings. New parents should not feel like they need to entertain. Pick up a bottle of wine and some finger foods and show up ready to really enjoy your friends and family.
Keep visits short. A few hours is sufficient. Baby will need to eat and parents rest.
If you don't have to travel, consider having guests come to you. Travel this time of year is a good bit of work even without a newborn. While most babies do travel well, there are a lot of extra things to bring when traveling with a baby, in addition to layovers, cancellations, weather, baggage getting lost etc.
Don't be afraid to ask for what you need. If you will be going to a gathering, ask the host ahead of time if there is a quiet place for you to feed your baby and put them to sleep if needed. Knowing ahead of time what the options are will help you plan accordingly.
Have a designated mommy/daddy helper. This should be someone you're comfortable checking in with you frequently. Ideally, they would bring you a plate of food if you're in the middle of feed, help get you out the door if you're ready to go and generally just keep an eye on you to make sure you're not over doing it.
The first Christmas with your new addition is such a special time. We wish you and yours a very Merry Christmas!  
The content contained in this blog is for informational and educational purposes only. It is not intended as medical advice or to replace the advice of any medical professional. It is based on our opinions and experience working with newborns and their families. Other's opinions may vary. It does not represent the views of any affiliated organizations. The reader understands that term "Babynurse" is often a word used to describe a newborn caregiver. However, unless otherwise disclosed, we are not licensed nurses in any state. By reading and/or utilizing any information or suggestions contained in this blog, the reader acknowledges that we are not medical professionals and agrees to and waives any claim, known or unknown, past, present or future.
© 2018 Bishop Enterprises, LLC All Rights Reserved