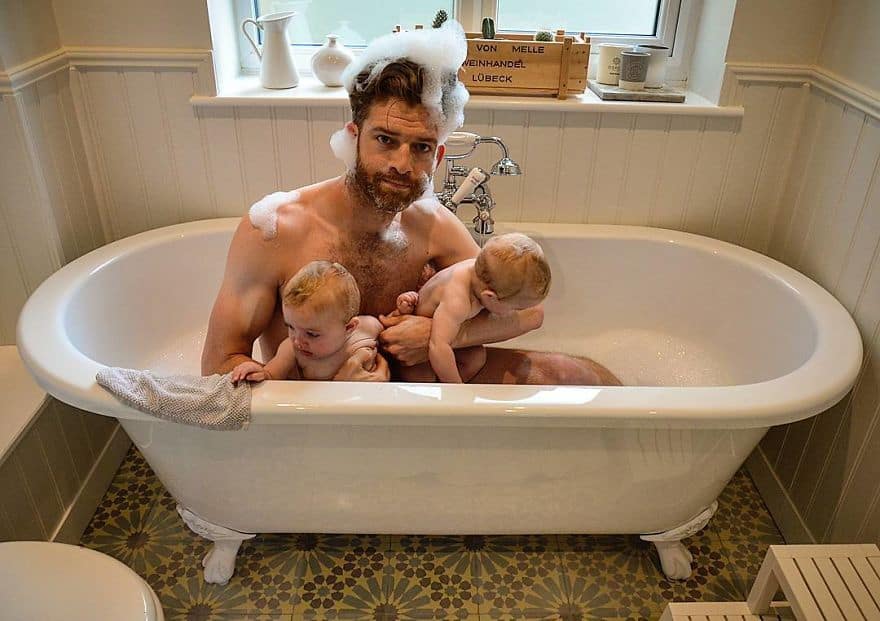 If you're reading this, chances are you're a new or expectant new parent and have questions about giving your baby their first bath. You may wonder: 
When is it safe to give my baby a bath?
How old should my baby be for their first bath?
Can I bathe with my newborn?
Can I bathe my baby with their umbilical cord still intact?
These are just a few questions that I encounter while coaching new and expectant parents. The good news is that you're in the right place! I'm here to help answer these questions and make your baby bathing experience more enjoyable.
When is it safe to give my baby a bath?
As a Newborn Care Specialist, I'm honored to have worked with families from all over the world. Additionally, I have colleagues all over the world. Both of these things have taught me that what is conventional practice in the United States is not always conventional practice in other parts of the world.
In the US, the majority of newborn caregivers, nurses and pediatricians will teach new parents that the most optimal time to give a newborn their first bath is after the umbilical cord has fallen off. The theory here is that the umbilical cord could potentially become infected from the water or something in the bathing area. Being that the umbilical cord once provided nourishment directly from the mother to the infant, it's possibly a direct route to the bloodstream. IF, it did become infected.
The other thing to consider is that an umbilical cord needs to dry up and be exposed to oxygen in order to fall off. Submerging it in water delays this process. Think of what happens with a scab or after surgery.
If you would like to research the possibility of bathing your baby with their umbilical cord still intact, research a "womb bath". Just know that you need to be comfortable with your decision to bath your baby with their cord still intact. The risk of infection is there. At the same time, many parents bathe their baby's in the first days with the umbilical cord still intact, with no problems.
When counseling my clients, I always encourage them to do their own research. I also explain the risks. The majority of families choose to wait until the cord has fallen off and utilize sponge baths.
How old should my baby be for their first bath?
There is no set age for bathing your newborn. Baby's first bath is truly based more off of when their umbilical cord falls off. If you have a very low birth weight baby, your pediatrician may want you to wait to bathe them until they are a little bigger to help with temperature regulation. I have cared for many premature infants and never experienced this, but we are also very cogsignant of the temperature in the bathing area and of the bath water with all infants.
Can I bathe with my newborn baby?
Absolutely! Bathing with your baby is a wonderful experience for most new moms and dads. It is a great way to bond with your baby and another way you can encourage some additional 'skin to skin' time with them.
Just remember that babies are slippery when wet. It's safest to have someone (partner or spouse) waiting outside of the bath tub that you can hand your newborn to while you get out of the tub yourself.
Can I bathe my baby with their umbilical cord still intact?
Yes and no. Do your own research and be comfortable with your decision. In the United States it is recommended that sponge baths are utilized until the umbilical cord falls off to reduce the risk of infection.
How long does it take for the umbilical cord to fall off?
Generally 1-2 weeks. I have seen it take as long as 5 weeks and as few as 4 days. I then encourage new parents to wait an additional day or two before giving a full submersion bath to make sure everything is healed and there are no open 'wounds'.
For additional tips to have a more enjoyable experience bathing your baby, check out our blog post: Making Bathtime More Enjoyable – 15 Tips.
Do you have questions about bathing your newborn or newborn care questions in general? www.TheEarlyWeeks.com or contact us HERE.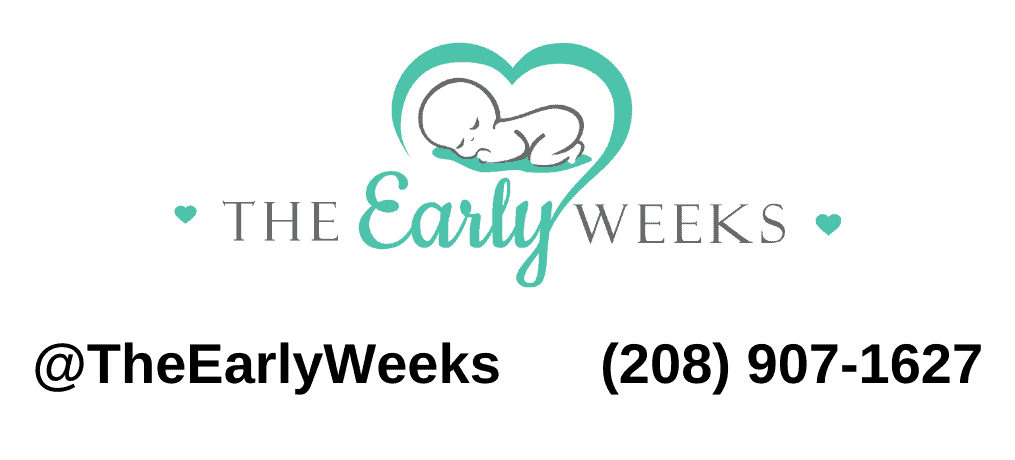 The content contained in this blog is for informational and educational purposes only. It is not intended as medical advice or to replace the advice of any medical professional. It is based on our opinions and experience working with newborns and their families. Other's opinions may vary. It does not represent the views of any affiliated organizations. The reader understands that the term "Babynurse" is often a word used to describe a newborn caregiver. However, unless otherwise disclosed, we are not licensed nurses in any state. By reading and/or utilizing any information or suggestions contained in this blog, the reader acknowledges that we are not medical professionals and agrees to and waives any claim, known or unknown, past, present or future. This blog may contain affiliate links.
© 2020 Bishop Enterprises, LLC All Rights Reserved