With pregnancy comes many challenges and with birth and caring for a newborn come many more. Some people opt to hire a birth doula to help guide them through the time just before and during childbirth. The doula will help you with many of the questions you may have before the birth and will be with you as you go through childbirth. It is a professional position that can help provide much needed peace of mind during pregnancy and birth. 
Conversely, A postpartum doula's role is different from a birth doula, primarily because they are assisting the mother and family AFTER the birth of the baby. A postpartum doula does not support the family during the birth itself. 
Below are some of the things that a postpartum doula can do to support your family and the services they may provide after the birth of your child. 
What Type Of Care And Services Does A Postpartum Doula Provide?
Some might say that a postpartum doula's focus is on the mother rather than the child. The focus is on helping the mother transition to parenthood in those first few weeks and months after childbirth. There are so many questions and things that crop up along the way, that having someone there who has knowledge of this journey is invaluable. This helps the mother be more able to focus on recovery after childbirth and be able to turn her attention toward forming a strong bond with her new baby. 
Some of those services might include (but aren't limited to):
Working closely with parents to help them trust and embrace their natural parenting instincts.

Developing a daily (and nightly) routine that is best for baby and parents.

Educating parents, especially new parents, in the ways of early childcare and supporting them in any struggles they may have.

Newborn care and help with feedings.

Helping mom recover physically and emotionally. They should be able to recognize signs of postpartum mood disorders and can make recommendations accordingly.

Household support like errands and light housework as well as other tasks to help take pressure off of new parents.

Help care for older siblings so the parents can focus on the newborn.

Breastfeeding and lactation help and bottle feeding help and strategies.

Help the family with baby soothing and bonding.

Advise and assist with mother's post delivery, non-medical care.
Why A Postpartum Doula May Be The Right Choice For You
If you're going to be a first time parent or you feel that you just might need some extra companionship and support from a friendly and knowledgeable person, then a postpartum doula may be the right choice for you. If you've struggled with breastfeeding in the past or have physical needs or limitations that may have changed since your last child, then a postpartum doula is the perfect choice to help you recover faster and be able to provide the very best care for your new child. Studies have shown that having a postpartum doula can help significantly lower the risk and severity of postpartum depression and other postpartum stress related anxieties. All in all, having a postpartum doula is an excellent option for both first time and seasoned parents. 
If you have any questions or want to learn more about our postpartum doula or other services, don't hesitate to reach out and schedule your free 15 minute phone consultation today.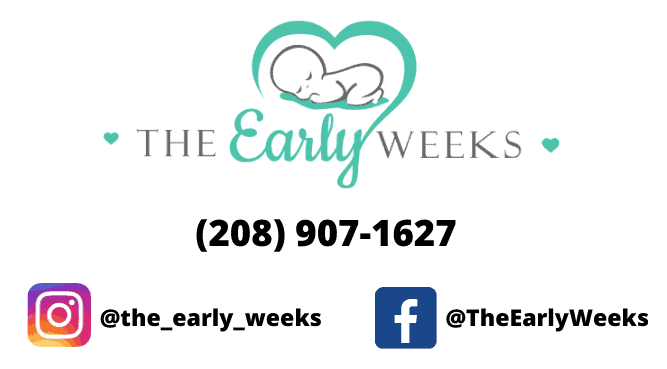 The content contained in this blog is for informational and educational purposes only. It is not intended as medical advice or to replace the advice of any medical professional. It is based on our opinions and experience working with newborns and their families. Other's opinions may vary. It does not represent the views of any affiliated organizations. The reader understands that the term "Babynurse" is often a word used to describe a newborn caregiver. However, unless otherwise disclosed, we are not licensed nurses in any state. By reading and/or utilizing any information or suggestions contained in this blog, the reader acknowledges that we are not medical professionals and agrees to and waives any claim, known or unknown, past, present or future. This blog may contain affiliate links.
© 2022 Bishop Enterprises, LLC All Rights Reserved