Babies are pretty cute and adorable just as they are, but dressing your baby up as pretty much anything will make them basically down right irresistible. Halloween is no doubt a fun time for littles and their parents. Below are a few things to keep in mind to help you enjoy baby's first Halloween.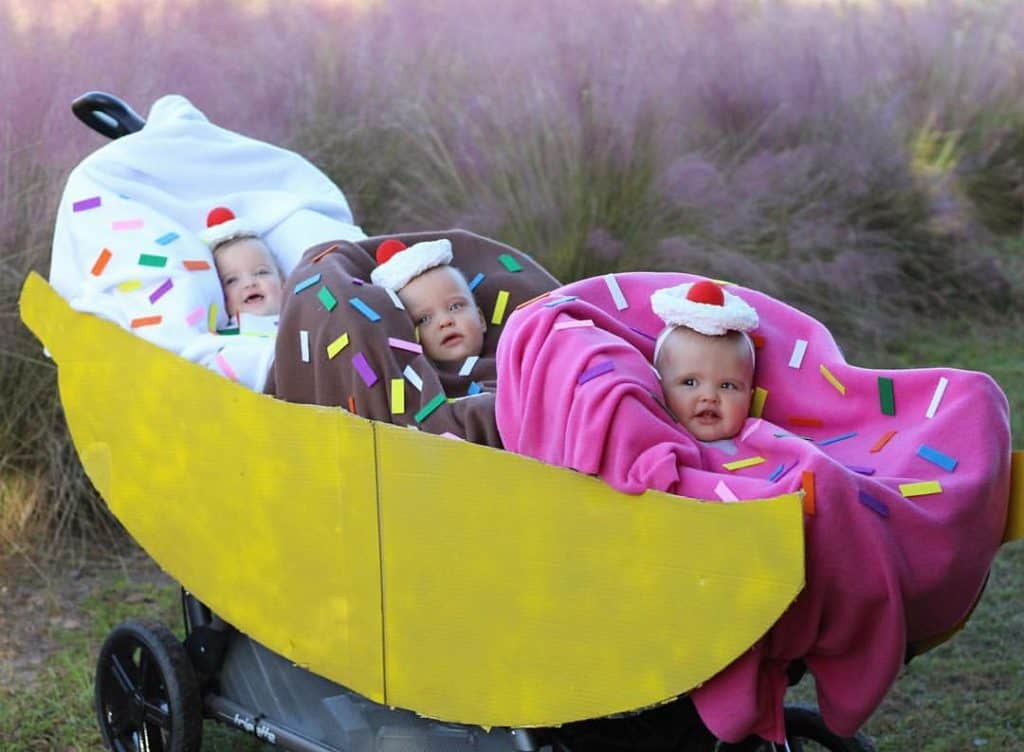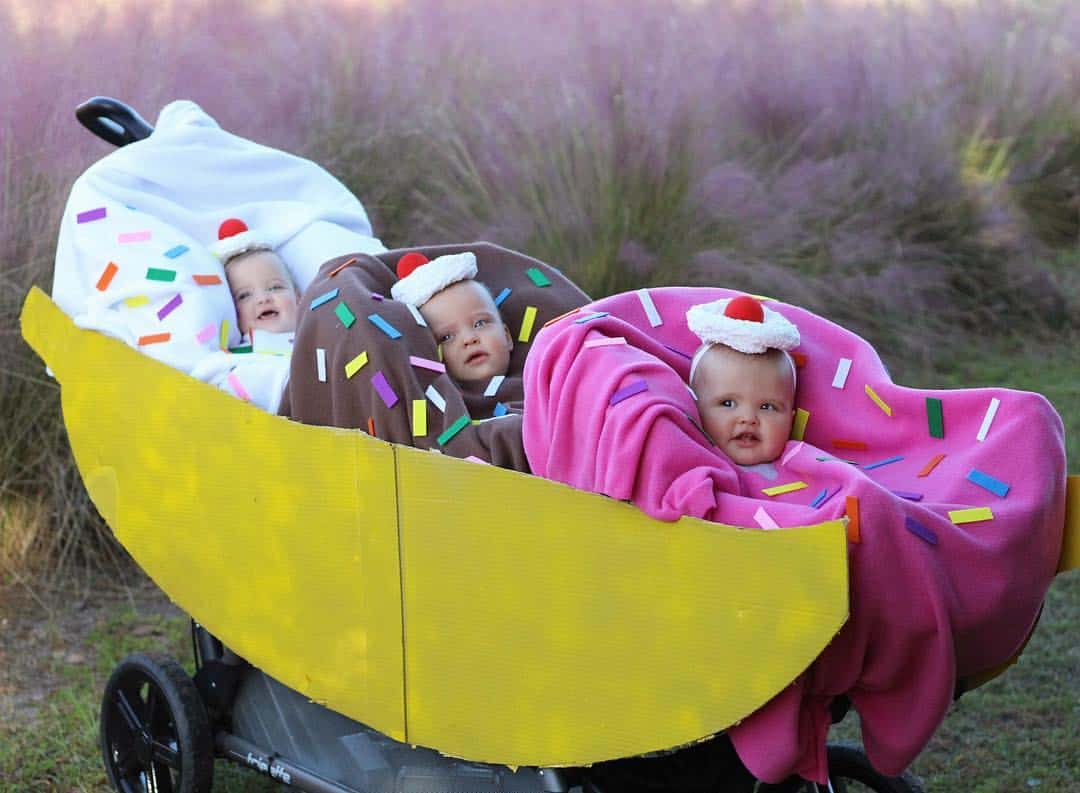 Keep your baby warm!
Newborns, particularly babies in the 0-3 month age range have a difficult time regulating their body temperature. The end of October is generally a cooler time of year as it is, so if you're going to dress your baby up, plan for something nice and fluffy that you can layer underneath. Costumes that have hoods, and hand/feet covers are really nice. If you don't plan to dress your baby up, but will be out Trick or Treating with an older sibling and your baby, take baby in a carrier. By having baby close to you, your body heat will help keep your baby warm. You can also layer a larger zip up sweatshirt or jacket over your baby to keep them nice and toasty. Make sure your newborn isn't overheating by checking on them every few minutes.
Choose baby's costume carefully
There are literally thousands of costume options for infants, but they aren't all created equally. Many manufactures get the cute aspect down pat, but use poor quality fabrics. These fabrics are usually made from synthetic materials and can be really itchy and irritating to an infant's sensitive skin. Some babies will even develop a rash or have an allergic reaction. To error on the side of caution, choose a costume that is made from natural fabrics like cotton or bamboo. Do a quick test with various parts of the costume on your skin first, before putting it on your newborn.
Wash your baby's costume before they wear it.
This will help to remove any synthetic chemicals that may be used during manufacturing.
Don't stay out too late
Infants generally do best with a bedtime by 7:30 pm. Sure, Halloween is a special occasion, but pay attention to your baby to make sure they aren't getting too overtired. If you know you will be out late, it may be best to leave baby at home.
Have fun with family costumes
Having kids allows any family to up their Halloween game pronto. Babies and kids are the extra fun and cute factor we all lack as adults. Plus their props are so much cuter!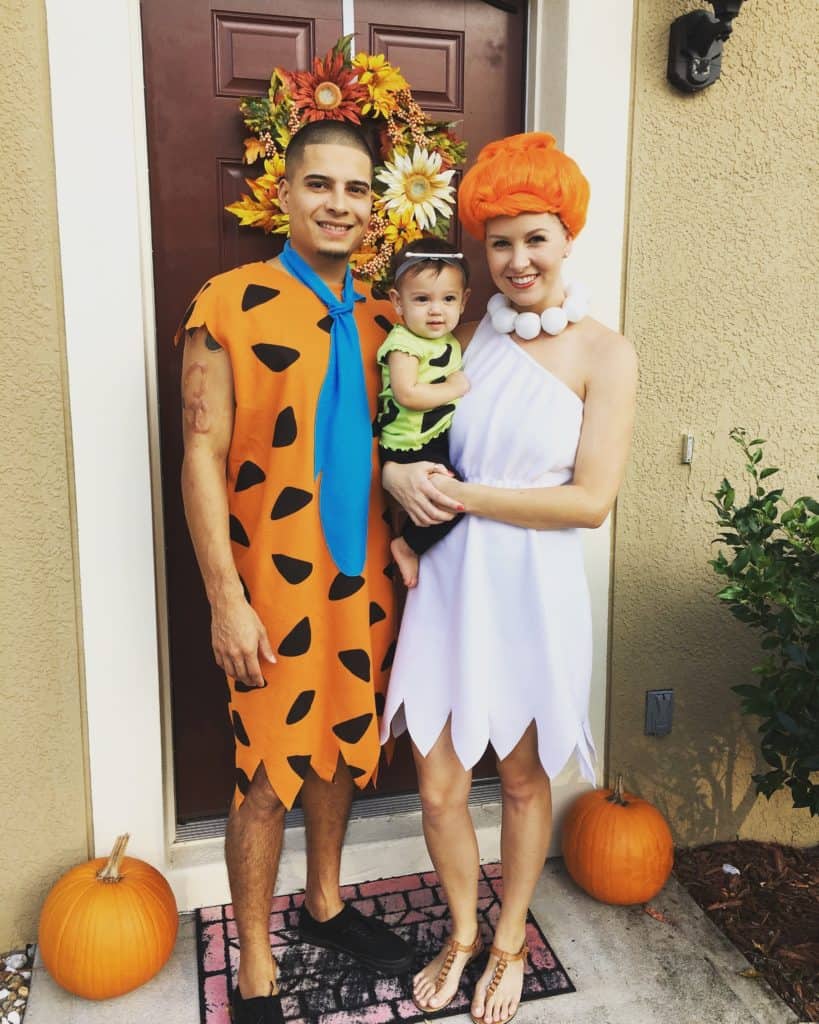 If you want to stay in, do!
There aren't any rules that say you need to go out or even dress your baby up. If getting out just isn't your thing, put on some PJ's and cozy up at home. You can always get some pictures of your newborn in their costume and call it good.
Keep it quiet
If you are staying in handing out candy to all the ghosts and goblins, consider covering the doorbell or leaving a bowl of candy out for the Trick or Treaters. If the doorbell is constantly ringing and you have animals that will bark each time it does, all that noise may be too stimulating for you baby.
Whatever your preference, there are many ways to enjoy baby's first Halloween. Be safe, keep baby warm and have fun!
Disclaimer:
The content contained in this blog is for informational and educational purposes only. It is not intended as medical advice or to replace the advice of any medical professional. It is based on our opinions and experience working with newborns and their families. Other's opinions may vary. It does not represent the views of any affiliated organizations. The reader understands that term "Babynurse" is often a word used to describe a newborn caregiver. However, unless otherwise disclosed, we are not licensed nurses in any state. By reading and/or utilizing any information or suggestions contained in this blog, the reader acknowledges that we are not medical professionals and agrees to and waives any claim, known or unknown, past, present or future.
© 2018 Bishop Enterprises, LLC All Rights Reserved