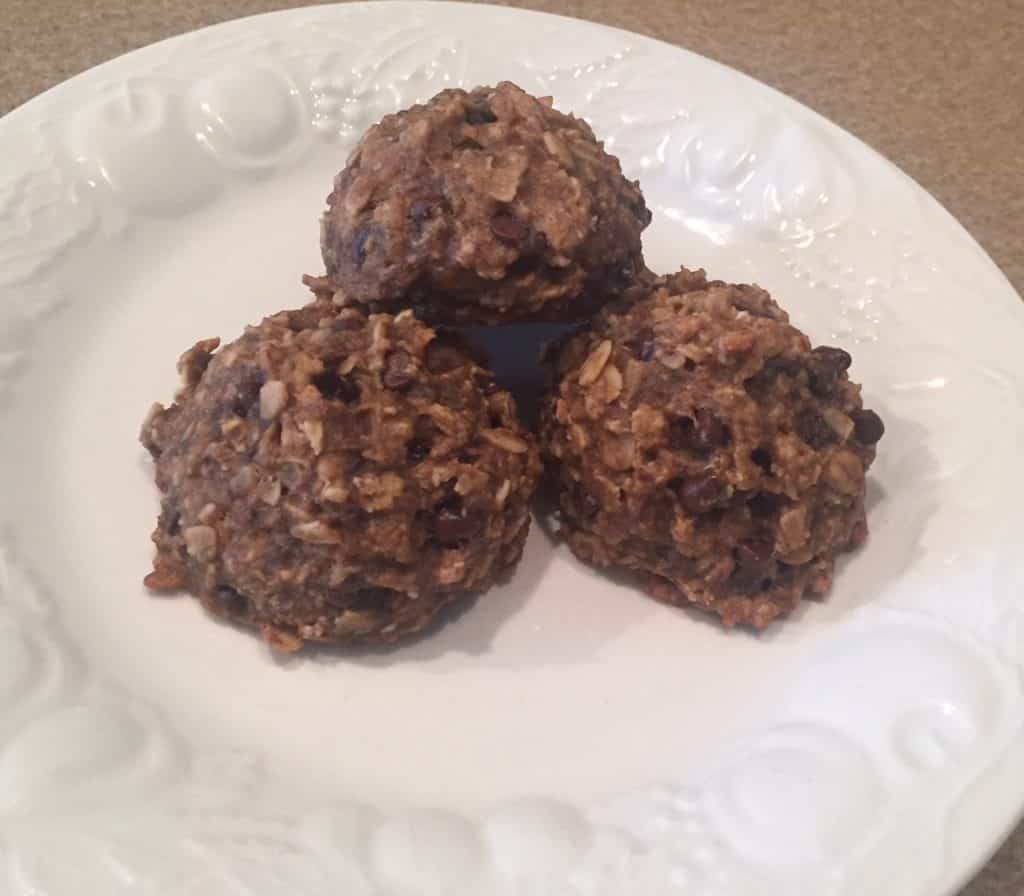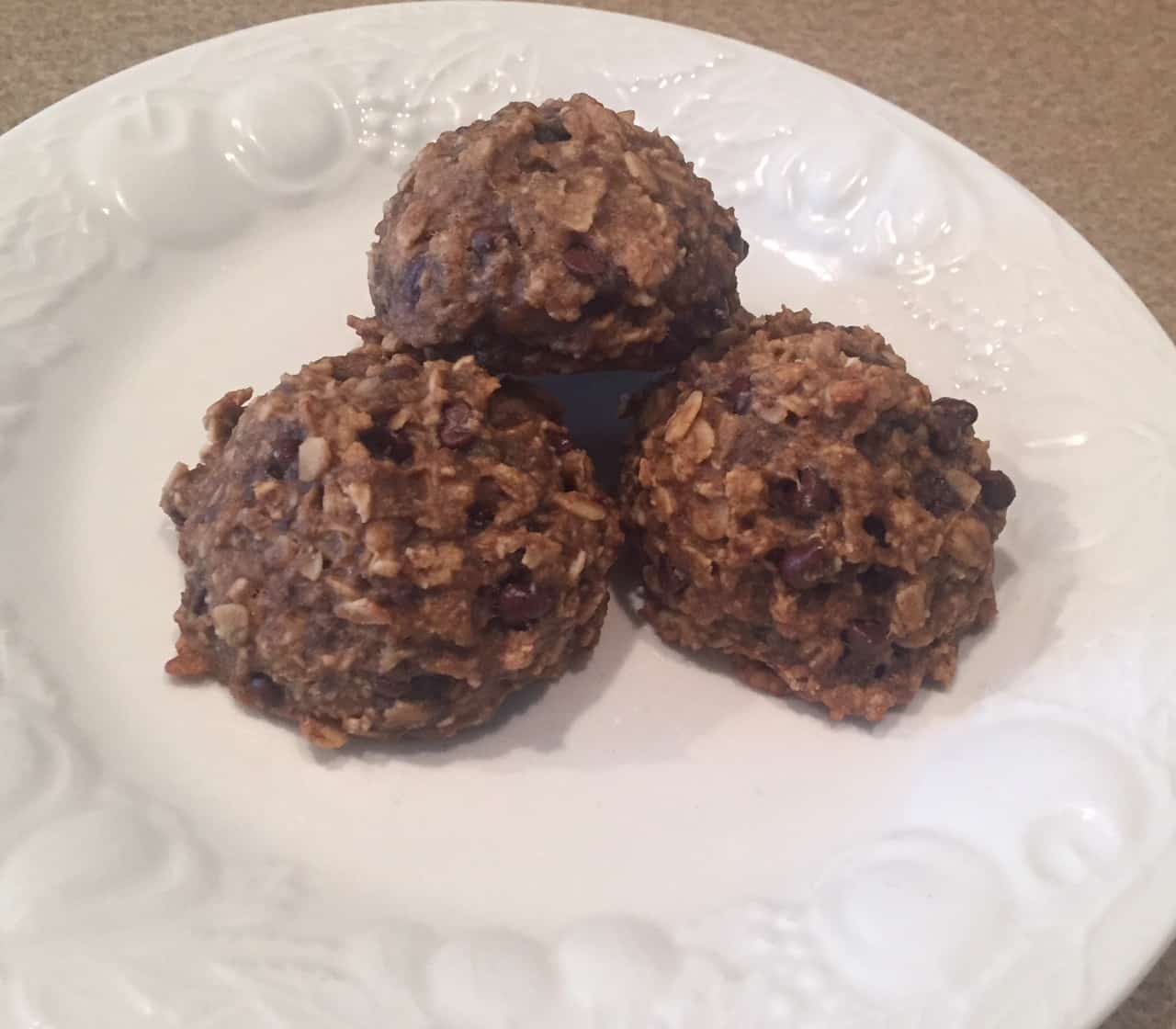 In my role as a Newborn Care Specialist and Postpartum Doula, the topic of lactation comes up quite a bit. While there are a number of factors that influence the mother's milk production (another blog for that), I wanted to share with you my all time favorite lactation cookie recipe.
A past client received these cookies from a friend and fellow new mom and I have since given it to a number of new families. Everyone that has tried these cookies loves them! You'll have to trust me, it's not just mom's. Dad's and children love them too!
My favorite thing about these cookies is that they are adaptable and very allergen friendly. They are gluten free, egg free, dairy free (even butter) and free from all the major allergens (with modifications). I find it so helpful as a lot of breastfeeding women choose to omit dairy for one reason or another.
If you're not trying to increase or maintain milk supply, leave out the brewer's yeast. Don't like peanut butter. Use almond, sunflower or another nut butter. Feeling like a tropical twist, add shredded coconut and cranberries or bits of pineapple. This recipe is extremely versatile and the cookies freeze and ship well! They also make for quick and easy snacks. I've eaten them in the morning for breakfast, crumbled up like granola, or in the middle of the night when I'm starving after feeding babies 🙂
Ingredients:
3 large ripe bananas, well mashed
1 tsp vanilla extract (can use almond, orange etc)
½ cup coconut oil, warmed to liquid
¼ cup peanut butter (I have used almond and sunflower butters)
3 cups rolled oats
⅔ cup almond meal (I have used a gluten free baking mix, could probably use coconut flour)*
3 tablespoons ground flax meal
4 tablespoons brewer's yeast (ground or flakes), reduced bitterness
1 tsp salt (real salt)
½ tsp cinnamon, tumeric or other spices you like
1 tsp baking powder
Chocolate chips (these are my favorite dairy free), shredded coconut, chopped nuts, cranberries, etc.
Notes:
If you use a substitute flour, add a few tablespoons at a time. The cookie batter should be decently moist and not too dry. I find that I need only about 1/2 cup when using Bob's Red Mill gluten free flower mix
Consider doubling or tripling the recipe. The quantities above will make about 24 cookies, using a 2 tablespoon cookie scoop. (This is the one I have and I love it). It is not uncommon for a breastfeeding mom to eat 2-3 of these per day. If anyone else in the household is also consuming them, you will run out quickly. You can very easily freeze extra cookies or batter.

This recipe is free from any added sugar. If you want a little sweetness, add several tablespoons honey or agave syrup.

If you want to make some cookies without the brewer's yeast, omit the yeast until the end. Scoop out as many cookies as you want without the yeast, then add the yeast to the remaining batter.

Ground brewer's yeast is going to be a little stronger and more likely to help boost milk supply than the flakes.
Instructions:
Preheat oven to 350 degrees. Line baking sheets with parchment paper.

In a large bowl, mash the bananas. Add the vanilla extract, coconut oil and nut butter and honey or agave if using.

try using a blender to mash the bananas

To the same bowl, add oatmeal, almond meal (or gluten free mix, coconut flour), flax meal, brewer's yeast, salt, spices and baking powder. Combine well.

Fold in chocolate chips, nuts, shredded coconut, cranberries or any other additions you like.

Using a large cookie scoop, fill cookie sheets, placing cookies about an inch apart. My experience is that the cookies don't spread much at all, so you can get a lot on one sheet.

Texture of batter should look similar to this

Bake 16-18 minutes or until the cookies are lightly golden on the top. Check them about 13 minutes in to make sure the bottoms aren't burning.

Let sit on cookie sheet 5 minutes, then place on a cooling rack for 1 hour. Enjoy!
This recipe has been adapted from the original recipe found at lickmyspoon.com