This last week I was reminded that while all babies are miracles, sometimes we have extra special miracles that come much earlier than expected.
My client who was carrying twins was scheduled to be induced at the end of December, at 38 weeks. I received an email from her on November 7th, titled "Early Surprise". I immediately thought she was joking and that it was an April Fools joke. No. Definitely wasn't a joke.
Her water broke and caused the umbilical cord from one of the babies to prolapse. "It was quite a coincidence," the mother told me. "The hospital staff had just trained on this very specific scenario that morning". She was immediately taken for an emergency c-section. From the time they arrived on site at the hospital to the time both babies were delivered… a whopping fourteen minutes! The babies had just reached 30 weeks gestation on the day they were born. Thankfully both babies were healthy, very small, but healthy, and doing well in the NICU.
I had the opportunity to see them a little over a week after they were born. While I have worked with small babies and preemies in the past, these two miracles were definitely the smallest, weighing roughly 3.5 pounds each. While in the NICU the mom showed me the micro-preemie diapers. One of the babies had just graduated out of them that day, which for a preemie, is a huge milestone! I was and still am, completely dumbfounded by how small these diapers are.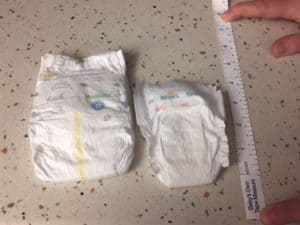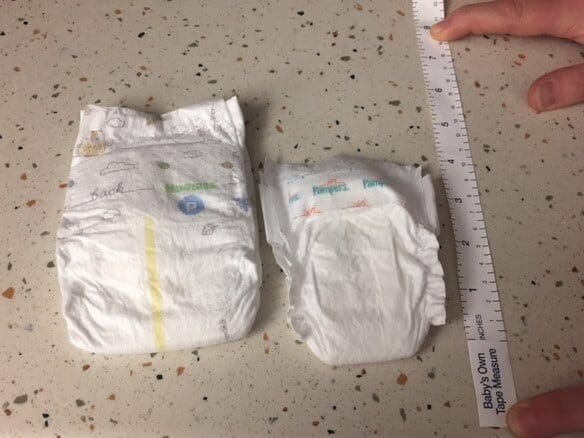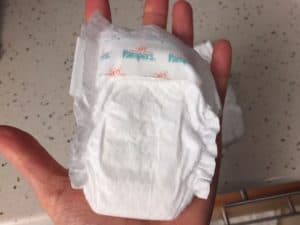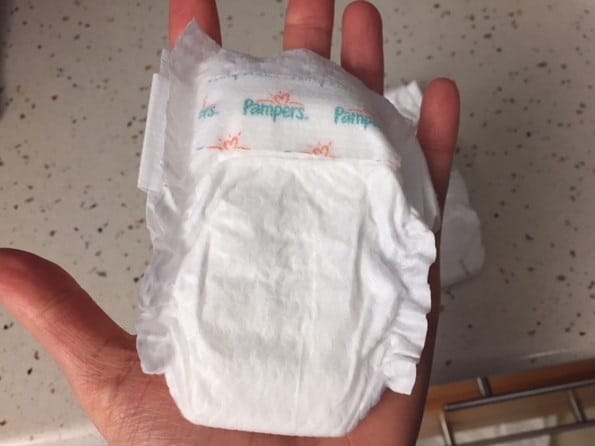 The average person would look at these diapers and recognize that yes, they are definitely small. But to me, they represent so much more – the tiny babies that need them, the amazing NICU nurses, doctors and staff that care for these miracles, and the journey that these NICU families go through.
If you can, please say some kind words for this Boise family and their sweet miracles. Their journey will be long, but each day the babies get a little stronger, eat a little more and are one step closer to coming home.
If you'd like to support this family, please reach out to me and I will let you what you can do to help.
Disclaimer:
The content contained in this blog is for informational and educational purposes only. It is not intended as medical advice or to replace the advice of any medical professional. It is based on our opinions and experience working with newborns and their families. Other's opinions may vary. It does not represent the views of any affiliated organizations. The reader understands that term "Babynurse" is often a word used to describe a newborn caregiver. However, unless otherwise disclosed, we are not licensed nurses in any state. By reading and/or utilizing any information or suggestions contained in this blog, the reader acknowledges that we are not medical professionals and agrees to and waives any claim, known or unknown, past, present or future.
© 2018 Bishop Enterprises, LLC All Rights Reserved